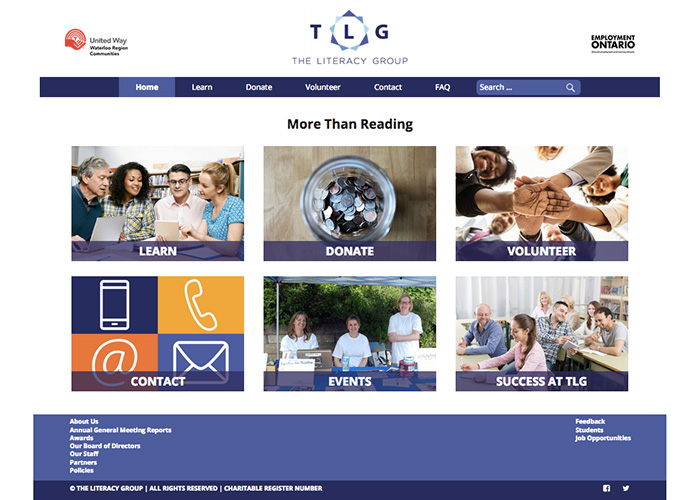 The Literacy Group offers a wide range of literacy programs for adults in the Waterloo Region.
Objective
Redesign The Literacy Group website keeping the corporate style.
Challenge
Design and develop a user friendly, neat and functional website with the AODA (Accessibility for Ontarians with Disabilities Act) criteria.
Strategy
Find all the programs The Literacy Group runs and make them visible and clear.
Incorporate in a neat solution the volunteer and donate sections.
Show in an easy way to find the contact, events and success at TLG sections.
Create surveys for the staff and students, to know what they think it should be the look and feel for the new website. To discover the difficulties they run into, to find what they look for on the current website.
Design the sitemap, mockups and wireframes that cover all the requirements.
Result
The Literacy Group website is neat, accessible user and mobile friendly. Shows in each page at first glance what they offer and how it is involved in the community.