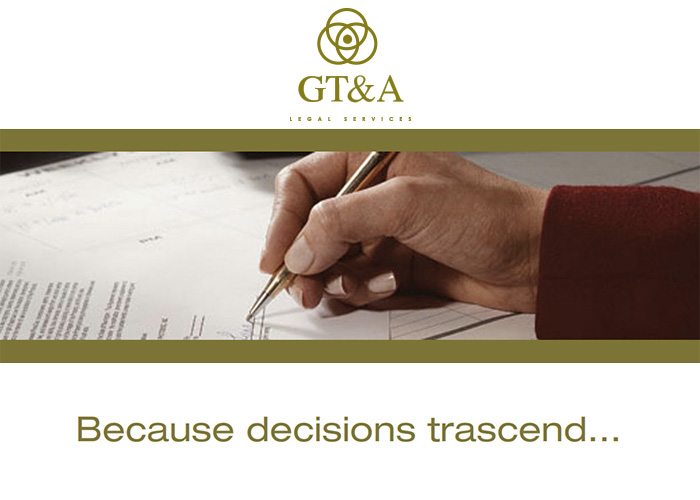 GT&A Legal Services is a law firm that offers personal, state and corporate services with offices in Mexico and U.S.A.
Objective
Create an interactive presentation that shows and explains the areas of expertise of the law firm to potential clients in U.S.A and Mexico.
Challenge
Create an interactive presentation with the visual material and content given by the law firm.
The interactive presentation has to be simple, within the law firm brand style.
Integrate music for the presentation that suit the images, information and look and feel of the law firm.
Strategy
Create a storyboard and sitemap of the interactive presentation.
Search for adequate music.
Develop the presentation using interactive components.
Result
The law firm was content with the interactive presentation, because reflected the image of the law firm and the services and the law firm were well presented.